OCTOBER 2018
"HOPE FOR THE HOMELESS"
The Art of William Kosman in Support of Bethesda Project
OPENING RECEPTION: SUNDAY, OCTOBER 7, 2018 FROM NOON-3PM
EXHIBITION CONTINUES: OCTOBER 13 AND 14, 2018 FROM 11AM-3PM
PRESENTED BY THE
MANAYUNK-ROXBOROUGH ART CENTER GALLERY
419 Green Lane (rear), Philadelphia, PA 19128
Admission is free, $5.00 donation encouraged.
ARTIST WILLIAM KOSMAN WILL CONTRIBUTE HIS PROCEEDS FROM ALL SALES TO BETHESDA PROJECT.
Philadelphia painter William Kosman will exhibit some 20-plus views of Philadelphia and Normandy, France, in the exhibit, "Hope for the Homeless," at the Manayunk Roxborough Art Center from October 7 to 14, 2018.
Kosman will contribute all his proceeds from the exhibit to Bethesda Project, a Philadelphia homeless services nonprofit that has provided support, shelter and housing for thousands of individuals experiencing homelessness since 1979.
In the past, Kosman has donated paintings to raise money for the Alliance Francaise of Philadelphia, the French International School of Philadelphia, and the North City Congress. The contribution to the North City Congress also included the works of seven other artists, in a program sponsored by the Philadelphia Sketch Club.
"I'm surely not alone as an artist to use my art to do good for community causes," said Kosman, "and I salute other artists who do the same thing. I'm constantly struck by how wonderful it is that art can give people pleasure, expand their ideas and also support those in need."
"It is such a gift for us to get involved with an artist like Bill," remarks Tina Pagotto, Bethesda Project CEO. "At Bethesda Project, we feel that homelessness is a community issue, and community issues require community responses. Bill Kosman is a wonderful example of someone who is using what he has to support the vulnerable populations around him while raising awareness for an area of need in our city. We are so grateful for this new partnership!"
For the most part, Kosman's brightly-colored oils on canvas represent the streets and people of Philadelphia, and the fields, roadways and beaches of Normandy. The "Hope for the Homeless" exhibit also includes several large works from his "Hope at K and A" (Kensington and Allegheny) series.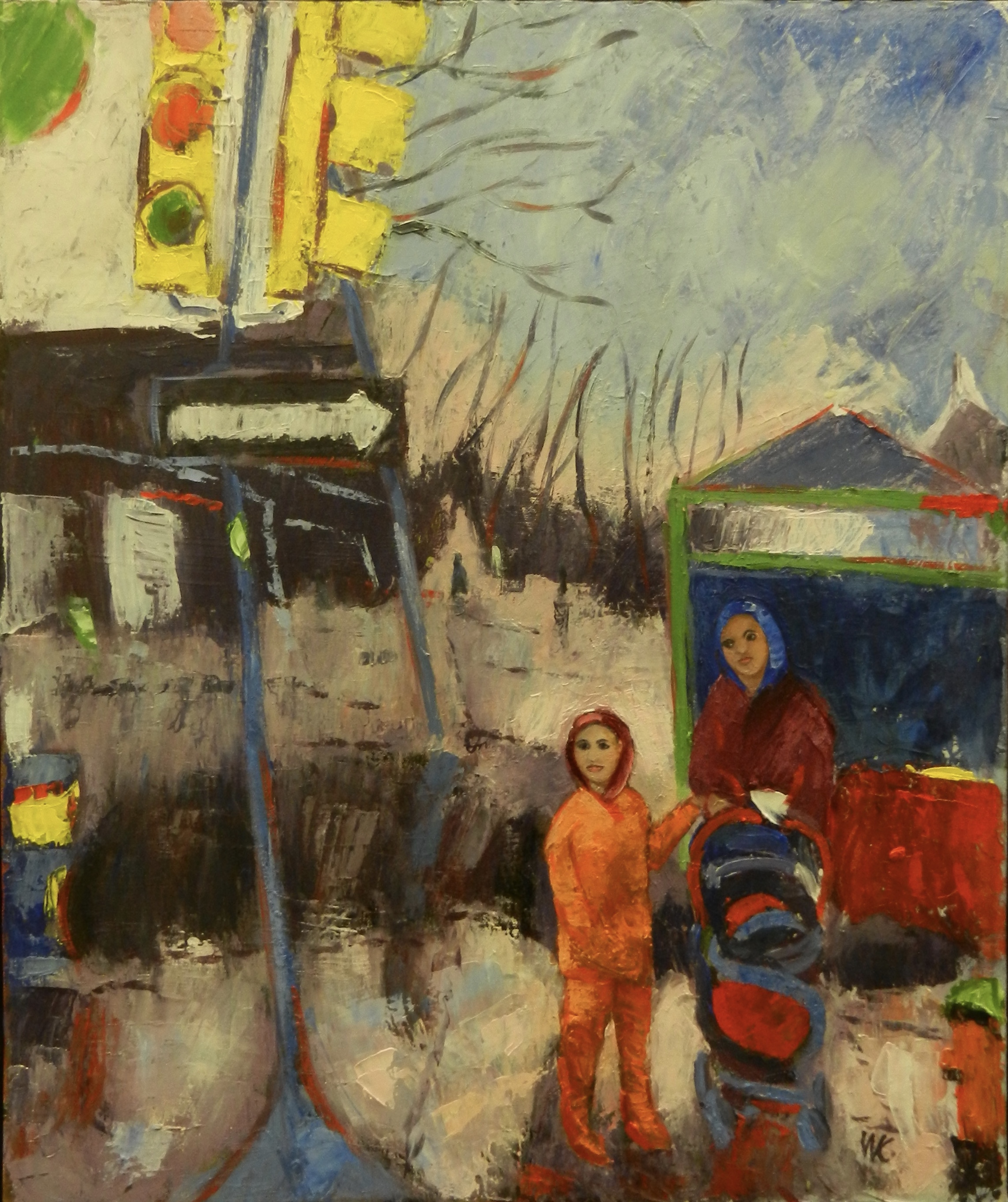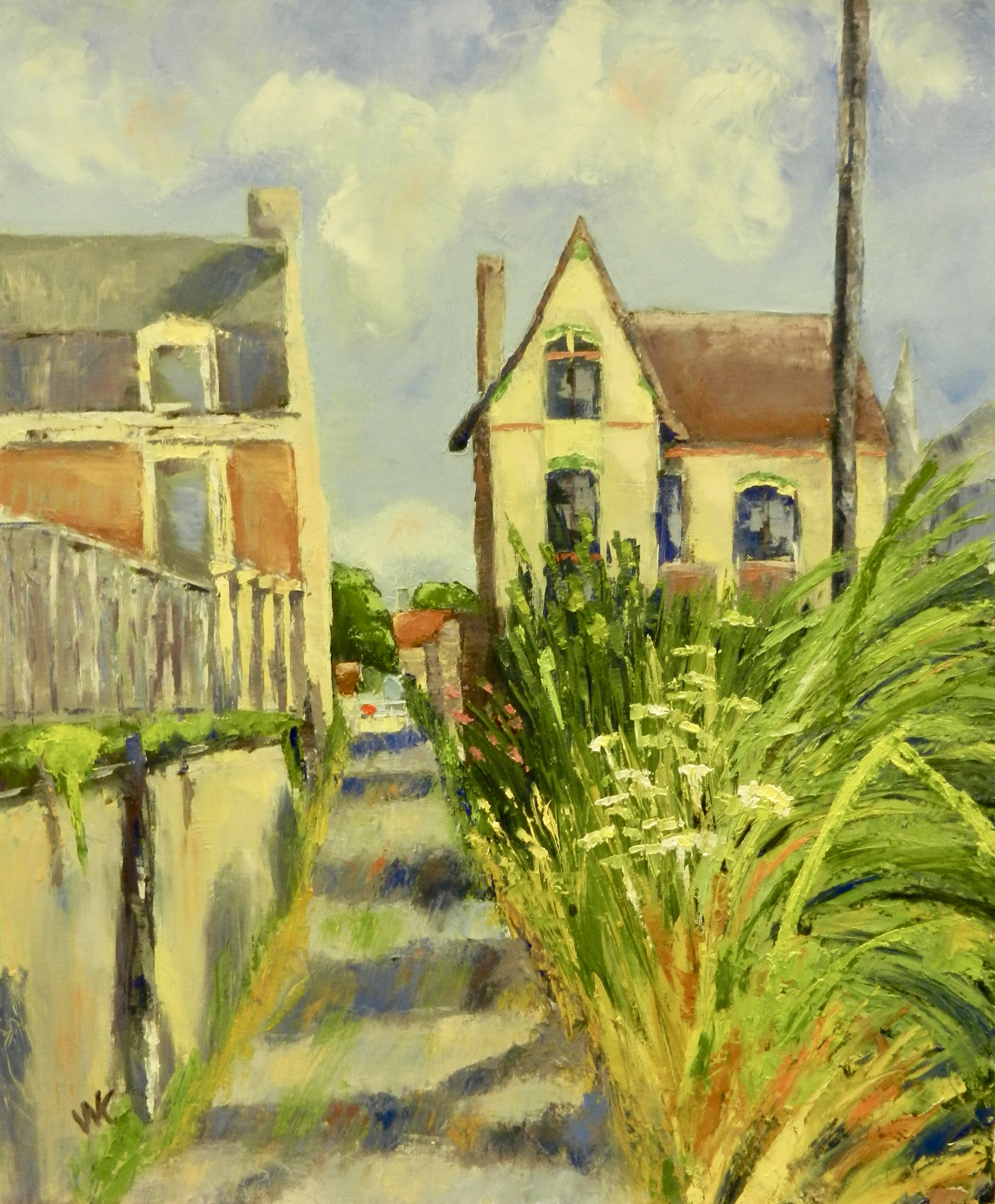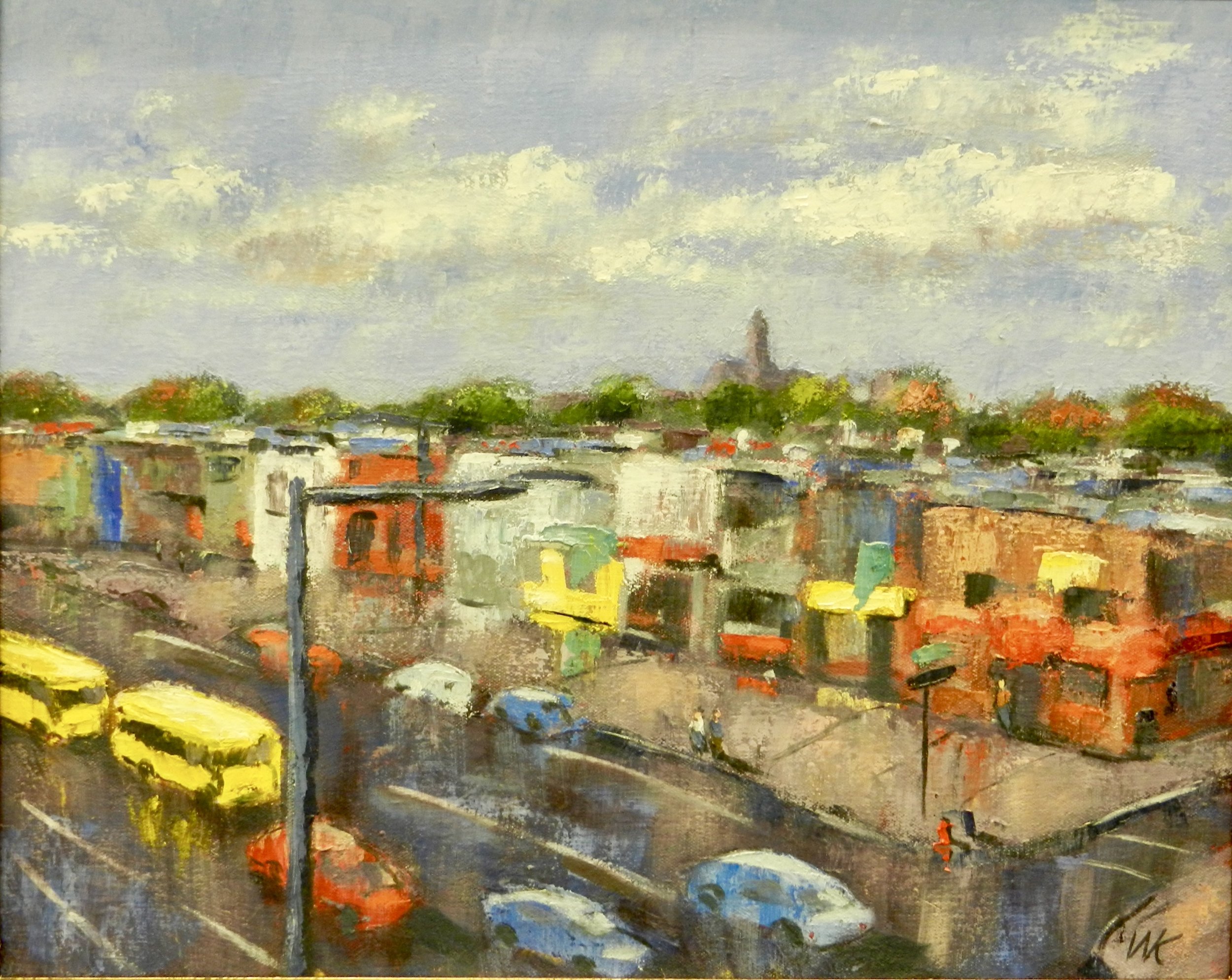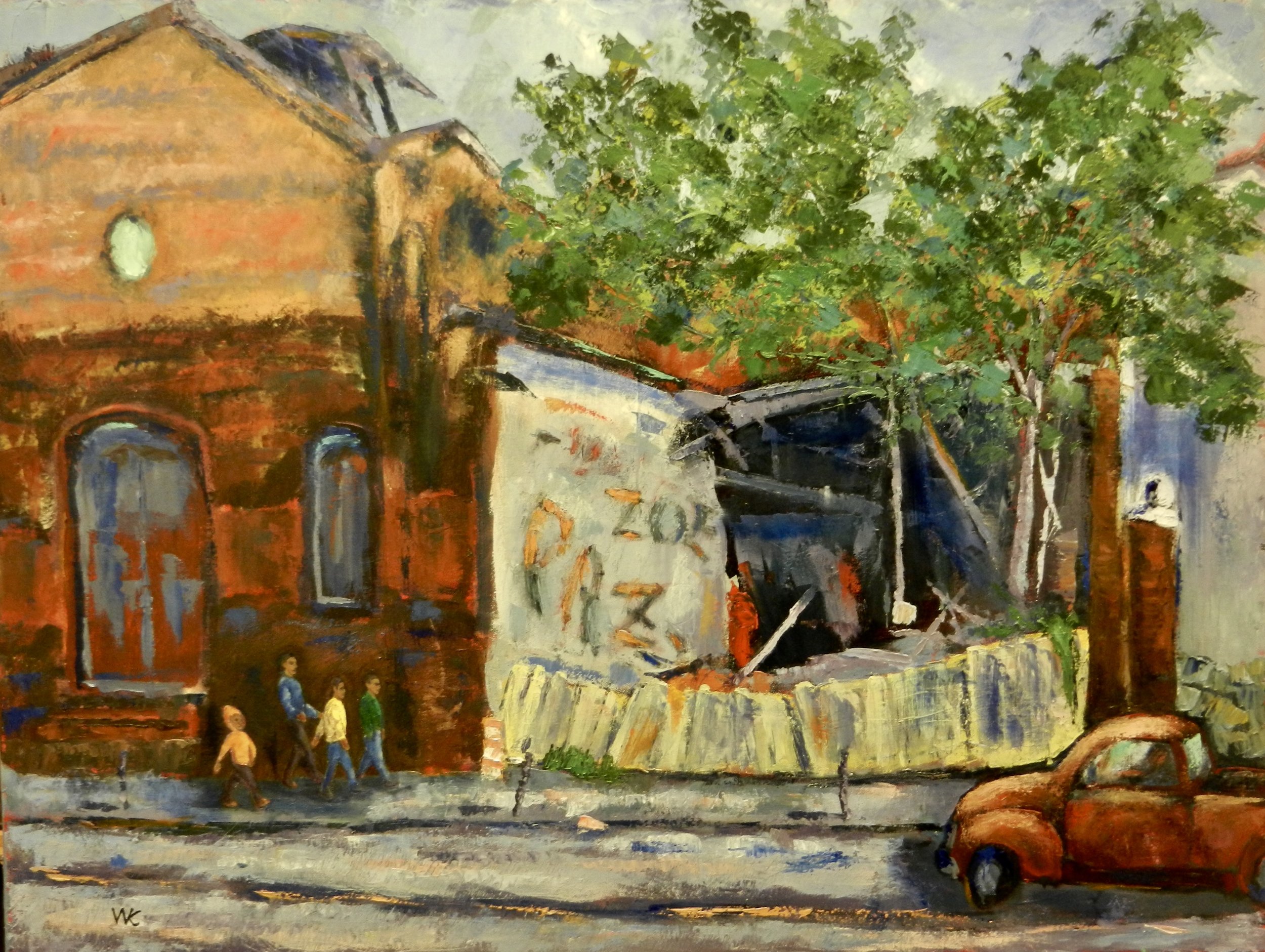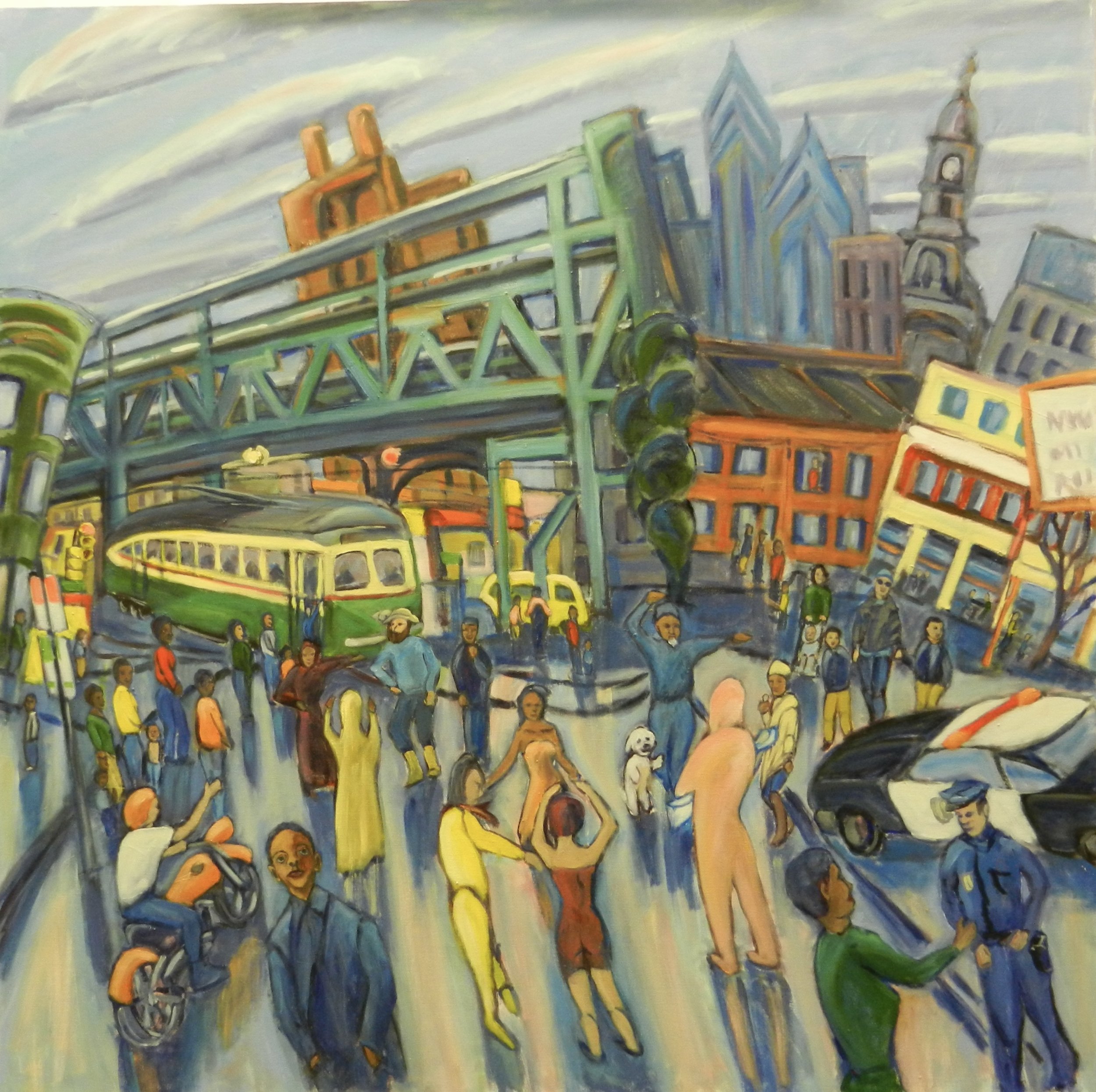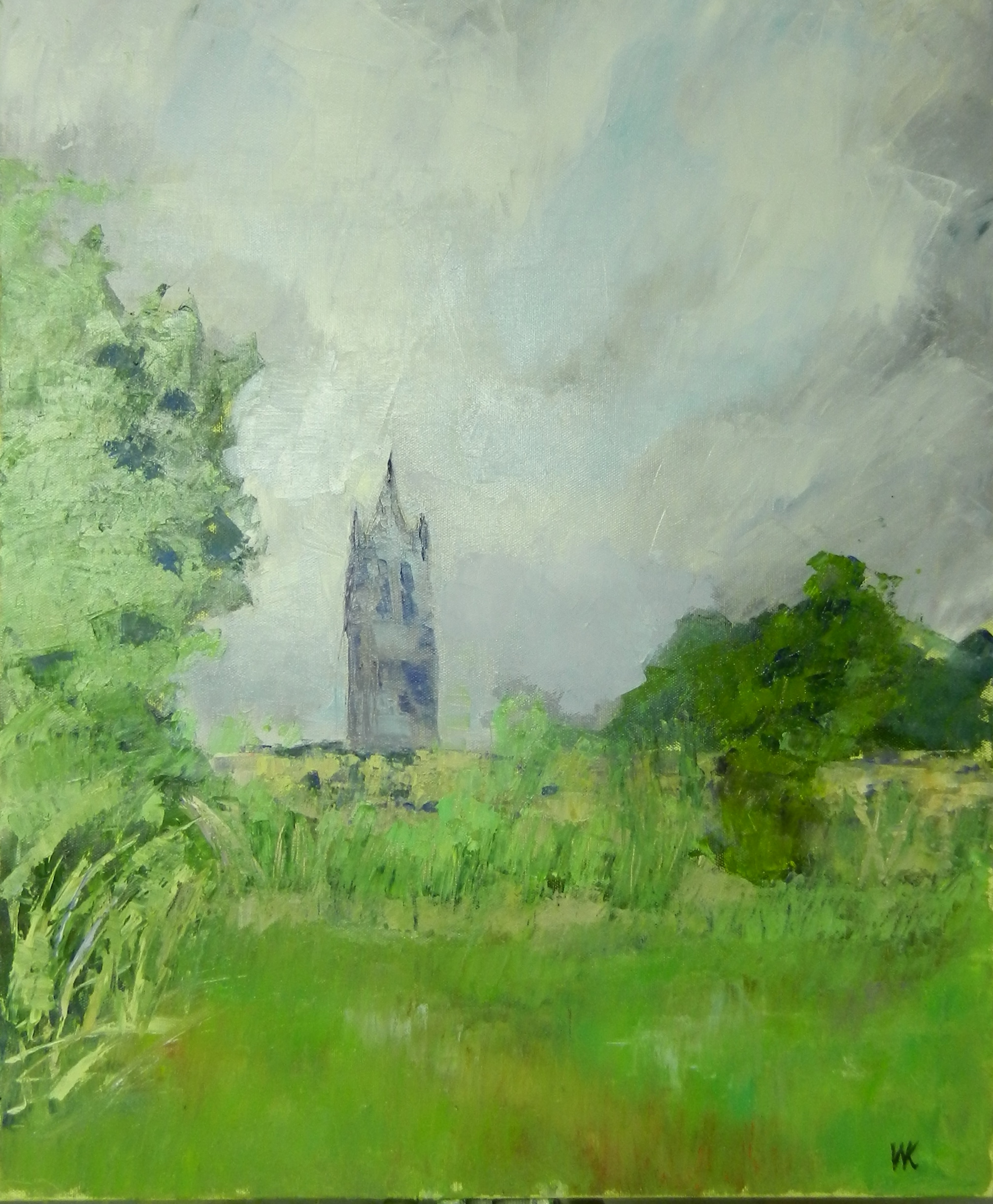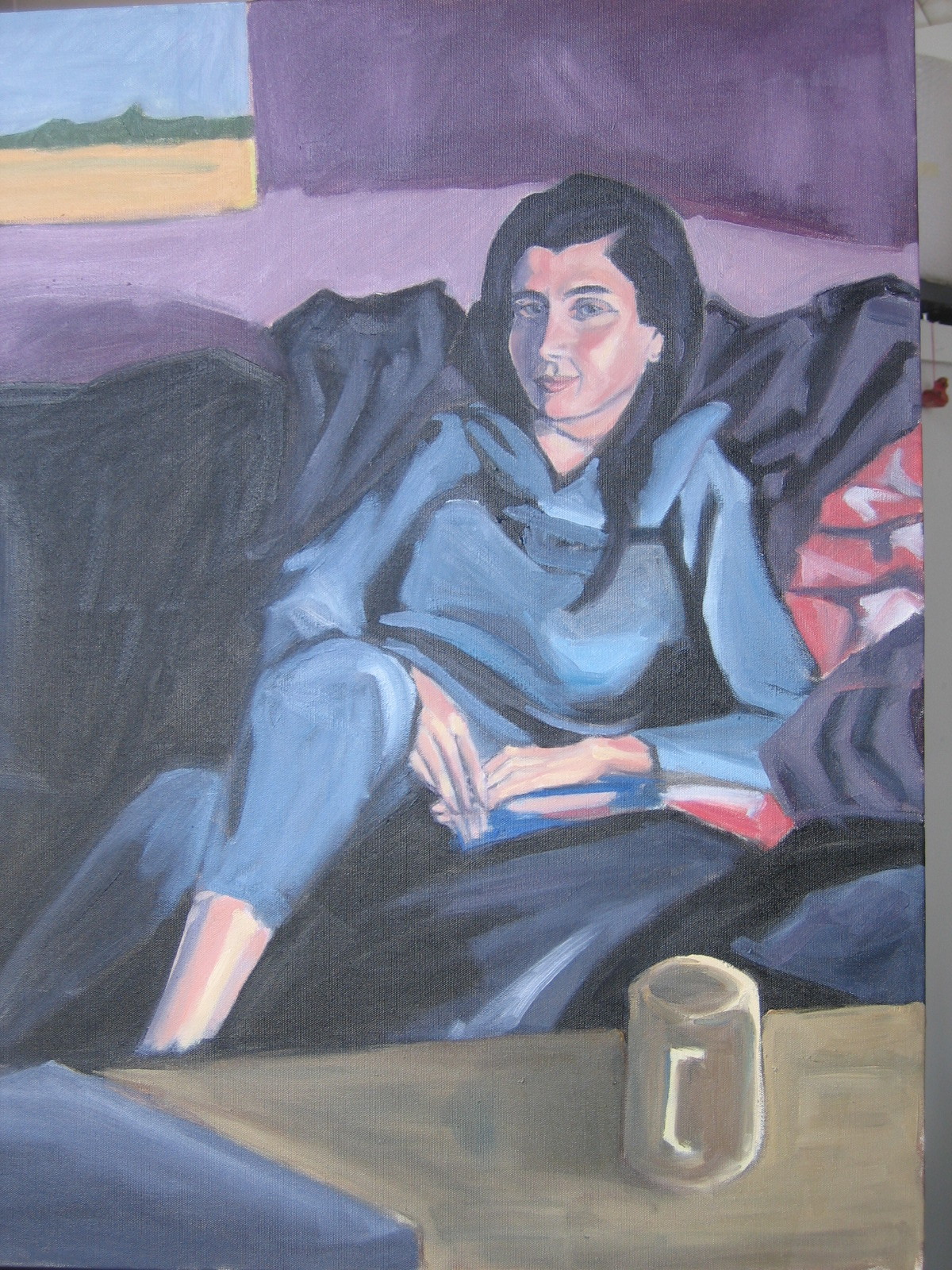 More about William Kosman, Painter: William Kosman has exhibited in several Philadelphia venues, including the Show of Hands gallery, the Alliance Francaise, the Woodmere Art Museum, the former ArtWorks at the Philadelphia Museum of Art, the Philadelphia Sketch Club and the Old City Jewish Art Center. His works grace the homes of families on the East and West coasts of the United States and in France. Kosman also creates rap videos that utilize his paintings. Among many courses and workshops, Kosman studied at the Art Students' League in New York, the Fleisher Art Memorial in Philadelphia, and with Jean-Marie Creuseau, in Fresnes, France.
Kosman has received recognition for his work. From the Fleisher Art Memorial he received, among other awards the coveted Fred and Naomi Hazell Award for both 2006 and 2007. And he was granted membership in La Confrerie des Chivaliers de la Baleine (The Fraternity of the Knights of the Whale) from the city Luc-sur-Mer, France, for his promotion of the beauty of France's Cote de Nacre through his paintings and the city's art competition "Luc en Peinture."
Kosman's work can be viewed at: www.williamkosman.blogspot.com and www.williamkosman.com, and he can be contacted at billkosman@gmail.com and 215-280-9580. His rap videos can be viewed at www.youtube.com/billkosman
MRAC GALLERY:
Manayunk Roxborough Art Center,
419 Green Lane (rear), Philadelphia, PA 19128
Opening Reception: October 7, 2018 from noon - 3 pm
Exhibition continues: October 13 and 14, 2018 from 11 am - 3 pm
RDC GALLERY:
Roxborough Development Corporation
6111 Ridge Avenue, Philadelphia, PA 19128
Opening Reception: Friday, November 2 , 2018 from 5 - 7 pm
Exhibition continues until December 3, 2018, M-F 10am-6pm
All art hanging in our gallery is for sale and ready to hang in your home!